Military heritage tourism in Latvia & Estonia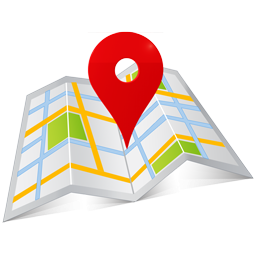 Latvia & Estonia
Military heritage tourism in Latvia and Estonia
Visitors to Latvia and Estonia have access to military heritage such as museums, fortifications, military equipment, routes, bunkers, battlefields, military towns, infrastructural objects, as well as memorial sites that bear witness to the era from the start of World War I in 1914 and the establishment of both countries' independence in 1918, to the period of the restoration of independence in 1990/1991.
From this period, much evidence of monumental events of the time has been preserved in the form of battlefields, military structures, historical photographs and memoirs. Together they form a compelling military heritage story of how the two new countries emerged from the First World War, how they fought for their survival during the wars of independence, how they were devastated by the Second World War, how national partisans sustained the struggle after the war for more than a decade and how independence was restored after decades of occupation.
Due to the exclusivity and intensity of these tours, all information on the following is on request.
The military heritage of Latvia and Estonia, 1918-1991
World War I 1914-1918
Before the creation of the Estonian and Latvian states, Latvian and Estonian soldiers served in the Imperial Russian Army during the First World War.
Wars of independence 1918-1920
The end of World War I marked the beginning of the Wars of Independence for Latvia and Estonia. By fending off multiple enemies, the two young countries proved their ability to exist
as independent states.
World War II, 1939-1945
At the outbreak of World War II, both Latvia and Estonia declared neutrality. However, a treaty between the Soviet Union and Nazi Germany had established the spheres of power between the two totalitarian regimes, and soon the Baltic states were occupied by the Soviet Union.
National partisan movement - forest brothers 1944-~1957
At the beginning of the Soviet occupation, many men refused to cooperate with the Soviet regime, hid in the forests and continued to fight. Some also feared repression because of their former service in the German or Finnish army.
Towards the restoration of independence 1945-1991
During the decades of the Cold War, the Baltic countries were on the border of warring powers. Large numbers of Red Army troops were in Latvia and Estonia, airfields, military ports and nuclear weapons bases were installed, etc. The Iron Curtain isolated the people from the rest of the world. Latvia and Estonia restored their independence in 1990 and 1991, respectively, when the Soviet Union collapsed.