Forgotten, abandoned and doomed Belgium.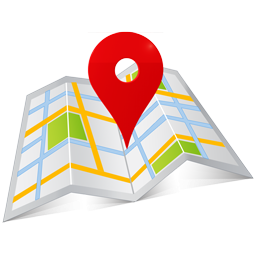 Belgium
Frontzate
The Frontzate cycle and walking path is located on the former railway bed. This railway line connected Diksmuide with Nieuwpoort and played a strategic role during WWI. Here lay the first line of the Belgian army as a defence against the enemy.
The Nieuwpoort lock complex is better known as 'De Ganzepoot'. This spot played a crucial role during the First World War. In October 1914, the opening of the sluices caused the flooding of the IJzer plain.
Battle of the Kemmelberg: Lettenberg bunkers - French mass grave 'Ossuaire français' - Bayerwald - Dietrich shaft - Pool of Peace (L'Etang de la Paix) - Peace Mill -
The "dead channel" between Ypres and Komen. The Great War was explicitly present here...
Passchendaele - Zonnebeke - Komen - Zillebeke - Hill 60 / 62 - Mesen - Sint-Elooi - Bayerwald - Ypres ( last post )
LAST POST - Menin Gate - Ypres
"Plugstreet Experience" : An emotional journey through a region that suffered greatly during the First World War.
The Raids on the Belgian Coast During World War I & II
The Royal Navy Attacks on the German Occupied Belgian Coast During the First World War.. Zeebrugge - Ostend
Atlantikwall - Raversyde 14-18 / 40-45
Fortification: The forts of Antwerp, Namur and Liège formed the defence line of the Belgian army in 1914.
The trench path
A German bunker and trench system from 1917!
Considered to be one of the best preserved trench systems from World War I in all of Europe! It contains 1.2 km of trenches and about 15 bunkers, of which 4 are opened and accessible to visitors.
The death wire
The Death Wire was an electric fence on the border between Belgium and the Netherlands during WWI. It was the border between war and peace.
The Battle of the Silver Helmets
Shortly after the outbreak of the First World War, heavy fighting took place near Halen on Wednesday 12 August 1914. The German attackers were held back by the Belgian army and even had to retreat in defeat at the end of the day. At the end of this battle, the battlefield was littered with hundreds of dead horses and metal helmets of the German cavalrymen that shone like silver in the sunlight.